Looking for a new way to raise funds for your cause? We're seeing organizations across North America launch digital raffles and 50/50's and
 exceed their fundraising goals! Keep reading below as we share how you can set up your raffle on Trellis in just minutes too!
Running an online raffle like the Mamas for Mamas flash raffle, or like the Kamloops Rotary raffle can be set up in 3 easy steps! 

1) Apply to your regional gambling authority to run a charity raffle or 50/50. 
Don't worry, charities and their supporters do this all the time, and we've built in all the features you need to follow your regional rules for your digital raffle!  Simply Google: "(Your state/province) charity raffle license" to apply. If you have any questions with your application, email support@trellis.org and we'd be happy to answer them for you.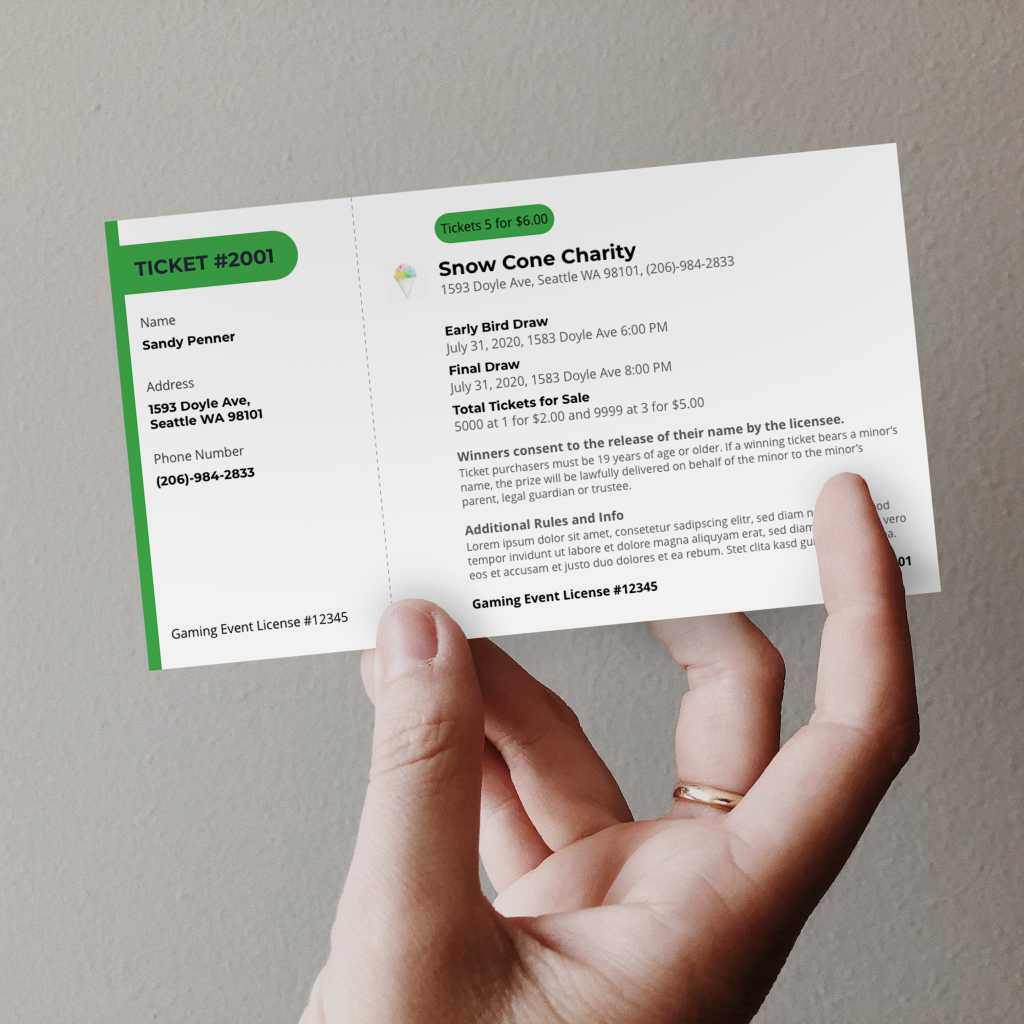 2) Create your raffle tickets on Trellis!
Customize your tickets and who can purchase them any way you like.
If you want only individuals in your region to participate in the raffle, we'll help you set that up. You'll be able to add any custom fields and customizations you'd like to make your auction a success!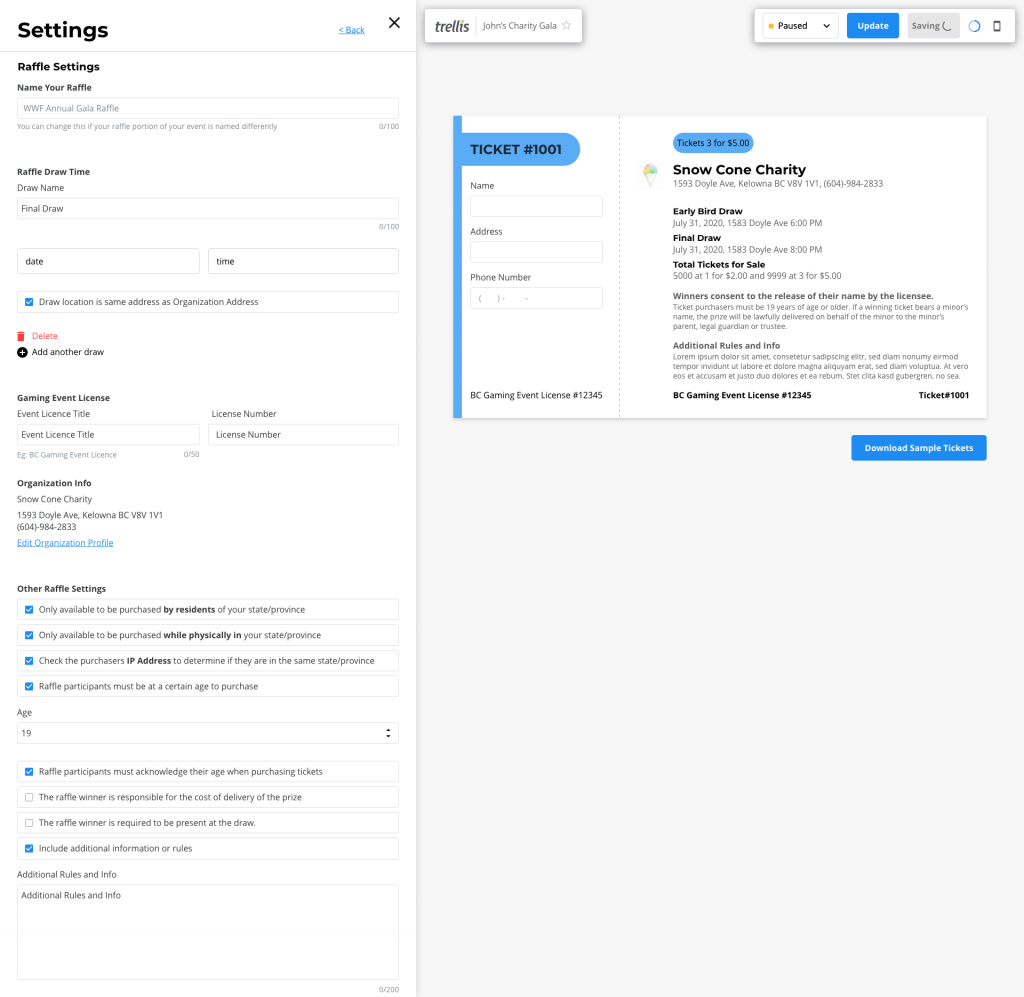 3) Download your results of ticket purchasers and draw a winner!
Navigate to your Trellis dashboard, and download a list of all your ticket purchasers.
On Trellis, we don't do the raffle drawing for you, as every region has its own rules. But we've made it really easy! Start by finding a random number generator online, and set your criteria, range of numbers, and amount of numbers you want drawn. Generate the results and share who won! Or kick it old school, print off all the names, put them in a hat, and pull out the winning numbers!
BUT WAIT! ONE LAST THING!
Before drawing a winner, we'd recommend reviewing the rules from your province or state in case they have specific guidelines for you to follow. Regions vary with their charity raffle protocol, some allow any random number generator or manual form, while others are very specific.
And that's it! Now let's start the fun(draising)!
Mamas for Mamas and the Rotary Club used a template to raise their funds and you can too.
Have more questions? We have answers!