The Fundraising Drivers that Raise You More
Introducing… Donation Augmented Fundraising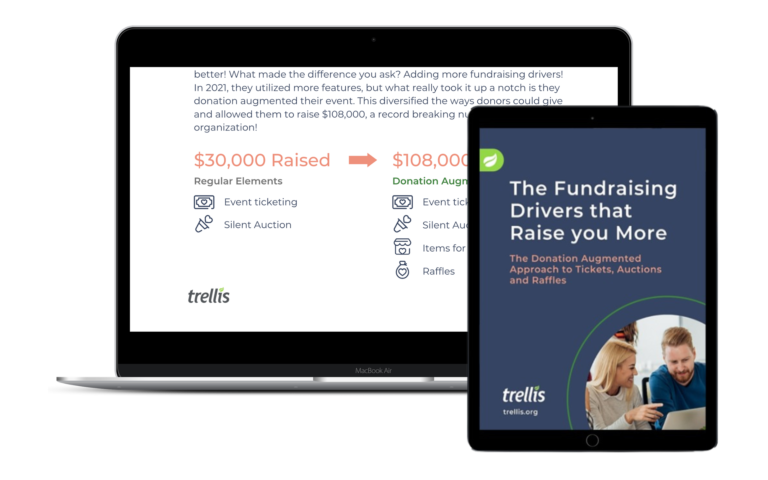 Organizations that are raising more for their causes are approaching fundraising differently, and it's working. As you read this guide, you'll learn the secrets from organizations that are raising more so you can do the same.
What to expect:
An introduction to donation augmented fundraising techniques

A deep dive into each fundraising driver 

Data insights from a study of over 1000 fundraisers

A one-pager for your board 

Actionable next steps to help you succeed
Submit the form and we will send a copy straight to your inbox! 
*Thank you for your interest in Trellis. To download our guide and to receive monthly updates about our services, please fill out and submit the form. I understand I can unsubscribe from the emails and updates at any time.
See the Trellis online raffle feature in action
See examples of what other organizations are doing
Ask questions about any stage of the raffle process
Find out more about pricing and how to get started
Pick a Demo Date