Create a Click-Worthy Social Post
& Sell Out Your Next Fundraising Event
Ready to succeed? Get your guide below.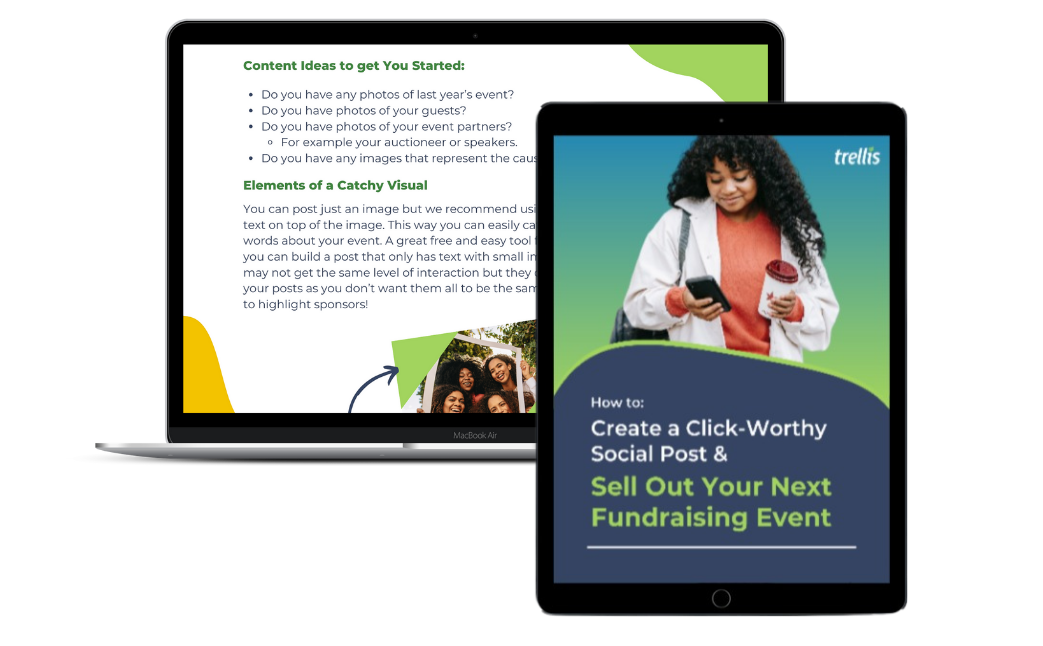 How to Successfully Market a Fundraising Event.
The most frequently asked question we get is how to successfully market a fundraising event and engage donors online. We know events aren't successful without engaged and excited attendees, it's truly what can make or break your event and your fundraising success.
Get ready for:
How to build a click-worthy social media post
Utilizing your event partners
Growing your email list
Using data to make smarter marketing decisions
A fill in the blank brainstorming page
Actionable next steps to help you succeed
Download the guide today!
*Thank you for your interest in Trellis. To download our guide and to receive monthly updates about our services, please fill out and submit the form. I understand I can unsubscribe from the emails and updates at any time.