25 Marketing Tactics To Skyrocket Your Online Raffle Ticket Sales
Ready to become a Raffle Marketing Extraordinaire?
Too extra? Not at all…this guide delivers results!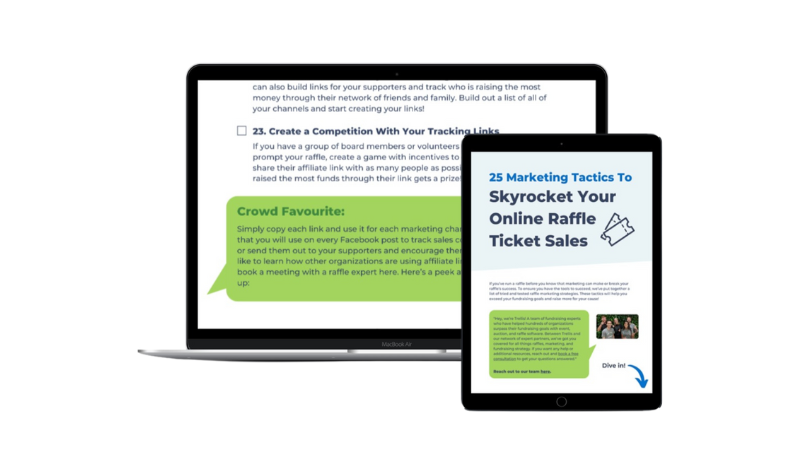 What to expect:
Tried and tested methods to increase the traffic to your online raffle fundraiser

New and unique ways to increase your total raffle ticket sales

Clever methods (you probably haven't thought of) to let your network know you are hosting an online raffle
We promise this guide includes way more than your typical "post it on social media" advice. We deep dove into the most effective and creative ways to increase awareness about your fundraiser and packed it into a handy checklist. 
Submit the form and we will send a copy straight to your inbox! 
*Thank you for your interest in Trellis. To download our checklist and to receive monthly updates about our services, please fill out and submit the form. I understand I can unsubscribe from the emails and updates at any time.
See the Trellis online raffle feature in action
See examples of what other organizations are doing
Ask questions about any stage of the raffle process
Find out more about pricing and how to get started
Pick a Demo Date