Turning Your Event Attendees into Long Term Donors
The event doesn't really matter, it is all about the donor relationships.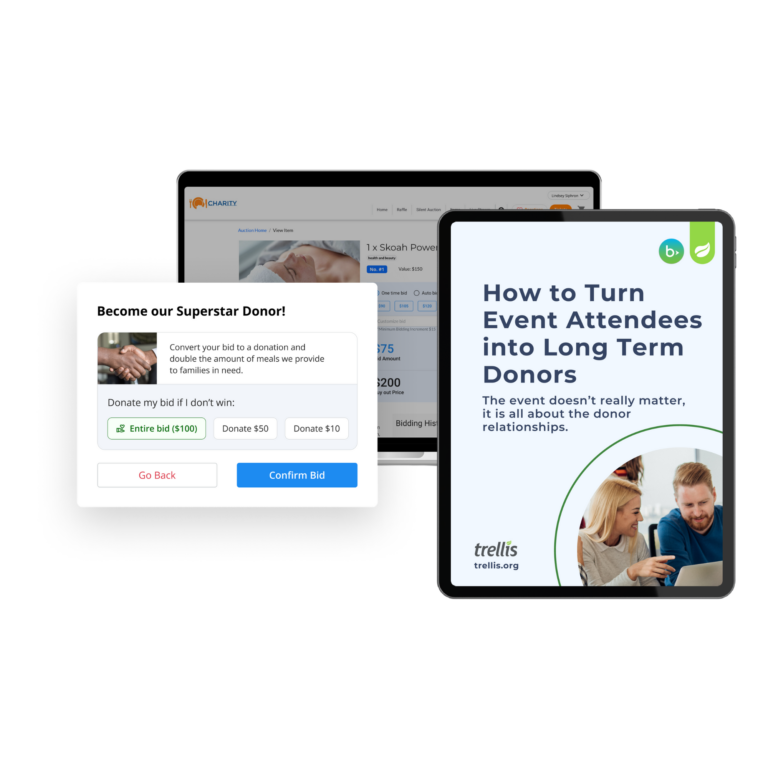 Event fundraising is hard. But when done correctly, you can use events to establish an ever-growing group of long term donors for your organization.
By downloading this guide, you'll:
Have insights on your donors that you've never had before
Raise more money at your events
Save the equivalent of 40 hours a week on your follow-ups
Submit the form and we will send a copy straight to your inbox! 
*Thank you for your interest in Trellis. To download our guide and to receive monthly updates about our services, please fill out and submit the form. I understand I can unsubscribe from the emails and updates at any time.
See the Trellis online raffle feature in action
See examples of what other organizations are doing
Ask questions about any stage of the raffle process
Find out more about pricing and how to get started
Pick a Demo Date