The Future of Fundraising Events Report
Ready to succeed? Get your copy below.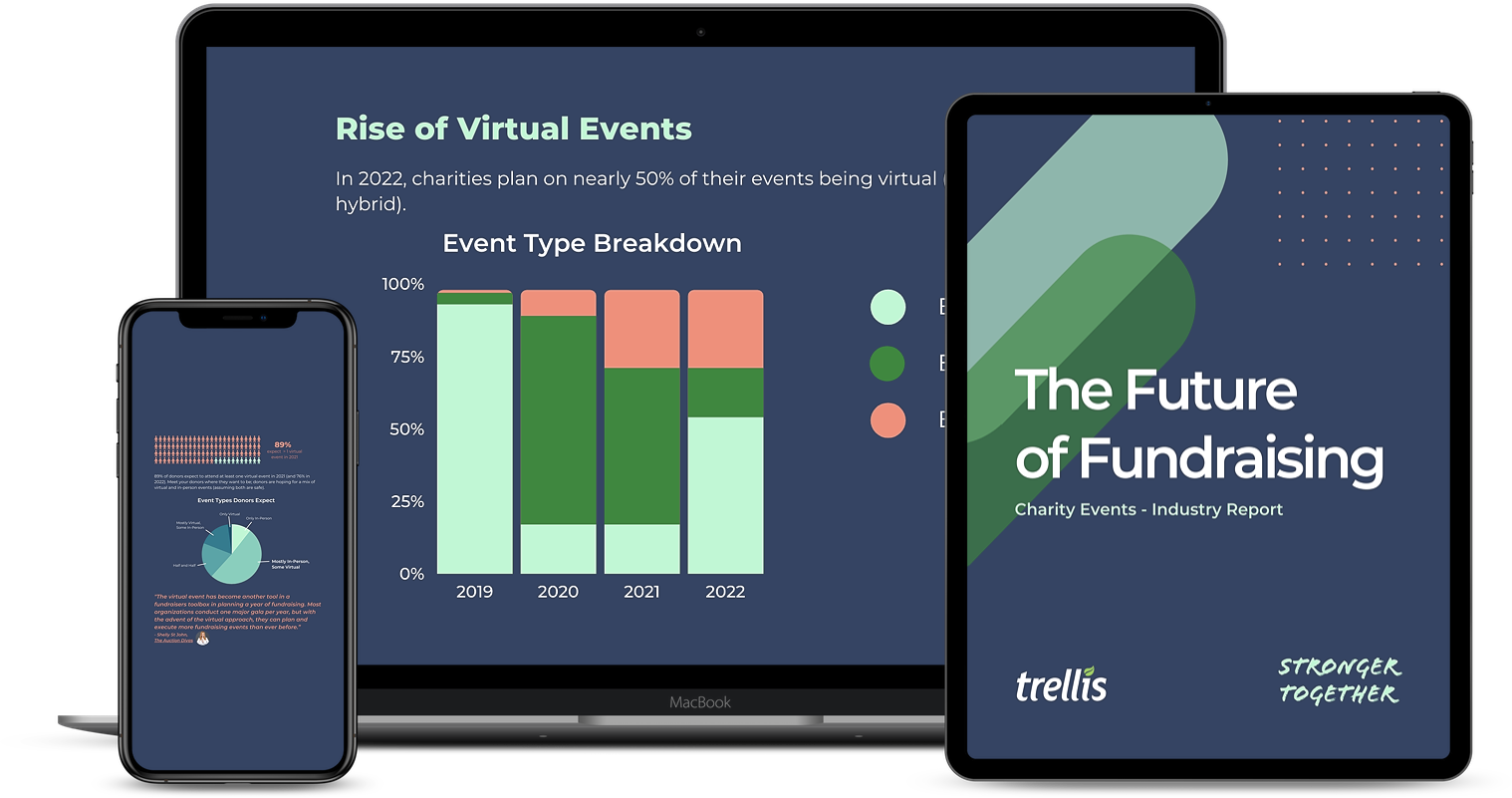 Unsure of the future of your fundraising events?
Don't worry, help is here.
We have conducted a survey of hundreds of events, with data coming from charities, industry experts, and donors across North America. This report highlights the key takeaways you need to succeed with your fundraising.
Get ready for:
How your donors want to give in this new normal
The four event types modern charities are planning
Virtual and in-person fundraising elements to utilize
Actionable tips on how you can succeed with your fundraising going forward
Download the report in preparation for your next event.
*Thank you for your interest in Trellis. To download our report and to receive monthly updates about our services, please fill out and submit the form. I understand I can unsubscribe from the emails and updates at any time.
Featuring expert opinions from Trellis partners.