The Four Types of Post-COVID Fundraising Events
Ready to succeed? Get your guide below.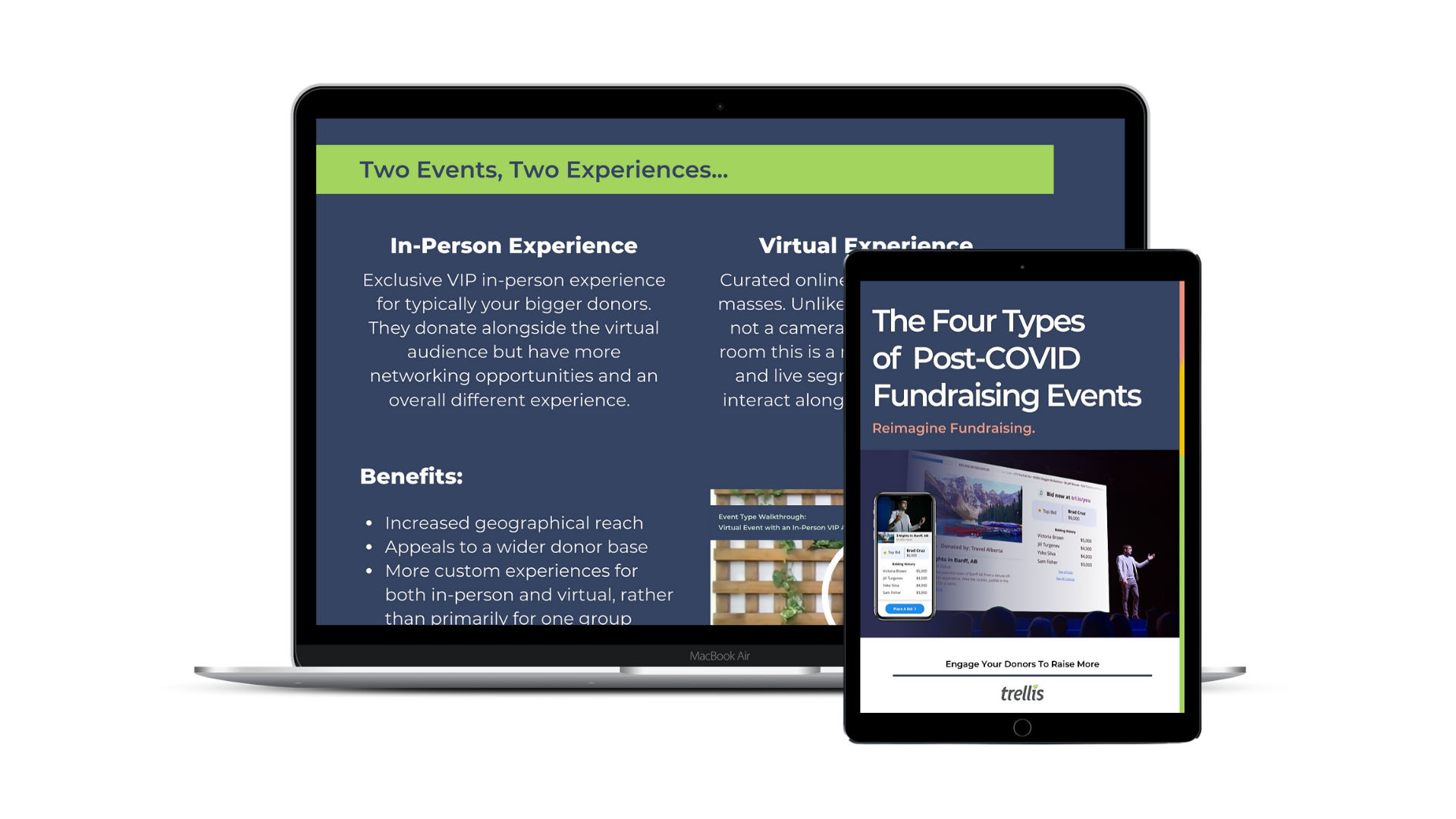 Reimagine Fundraising.
We can all agree there are benefits to both in-person and virtual events. What if we could combine the best of both worlds? Reimagine fundraising and download our guide outlining the four types of post-covid fundraising events to raise more from your donors.
Get ready for:
Benefits, learnings and examples of each of the four different event types

Questions to guide you in deciding which event type is best for your donors

The Fundraising Events Roadmap, including a Create Your Own page

Actionable next steps you need to succeed going forward
Download the guide today!
*Thank you for your interest in Trellis. To download our guide and to receive monthly updates about our services, please fill out and submit the form. I understand I can unsubscribe from the emails and updates at any time.
Featuring expert opinions from Trellis partners.