We're rolling out a little series for you. 
As we kick off 2020, we want to make sure this is your best fundraising year to date. To help make that happen, our first set of blogs will walk you through how you can raise more.
And guess what? We've made them easy and actionable. Fundraising is hard; we know that. But our tips aren't. 
Ready to dive right in?
Up first… 
Add donation prompts to your fundraising page and watch the impact it makes.  
This sounds easy, and it is! But it's often forgotten about. When you are setting up your campaigns and fundraising pages, make sure to include donation prompts on your page. Sometimes supporters just need to be reminded they can give, to give! 
We saw the Central Okanagan Elizabeth Fry Society do this really well with their #SpeakOut campaign page. They strategically placed donation buttons all over their page, and it worked. They reached their fundraising goal faster, and have continued to receive donations causing them to double their fundraising goal! EVERY. FUNDRAISER'S. DREAM.
Take a closer look at their page here for more inspo! 
At a glance, you can see call-to-action buttons to donate are large and at the forefront, using tangible results associated with each donation option, making it clear where donations are going.
And compared to this page, it's easier to see why Central Okanagan Elizabeth Fry Society has been so successful in achieving great results. Their page is informative, captivating and colourful!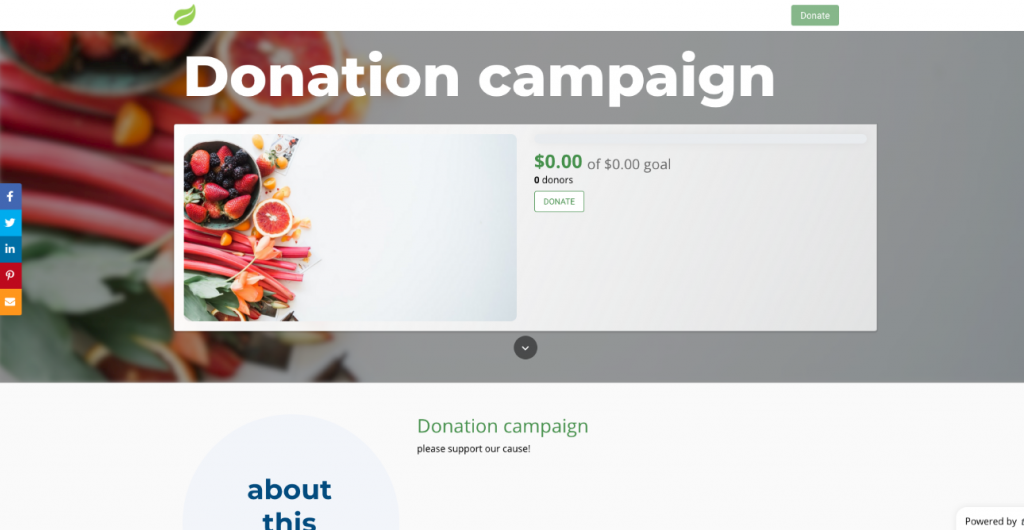 As you're setting up your page, we'd encourage you to try adding additional donations prompts. And, as always if you have any questions make sure to reach out to our team and we'd love to help you set up your page so that you can get more donations!

Already launched your page? No worries at all! You can still add donation buttons now to get more donations coming in!

Make sure to keep us posted with your fundraising success stories!