2020, or as we like to call it… Your best fundraising year to date! Curious how? In our current blog series, we're dishing out all the secrets so that you can raise more funds! (If you missed our first blog, you can find it here!)
We pride ourselves on having easy and actionable ways to communicate impact and raise more money, and this next tip is no different! You ready for it!?
Offer different ticket price points so people can give what they feel! 
It's another easy way that you can bring in more donations, without all the headache and hard work! As you set up tickets on your trellis page, offer different price points so supporters can buy a ticket that's the right fit for their budget. With each ticket, offer varying donation amounts and make sure to let your donors know how much of their ticket will go straight back to your cause! 
For an OKGNtech for Good event we recently held with our friends from Accelerate Okanagan, we did just that! When we hosted Startup Drinks which is typically a free event, we also created two other ticket types. One included a $15 donation, and the other a $100 donation. It gave our ticket purchasers a chance to support the cause we were raising for, while still offering a free option for those not ready to give quite yet. Booyah!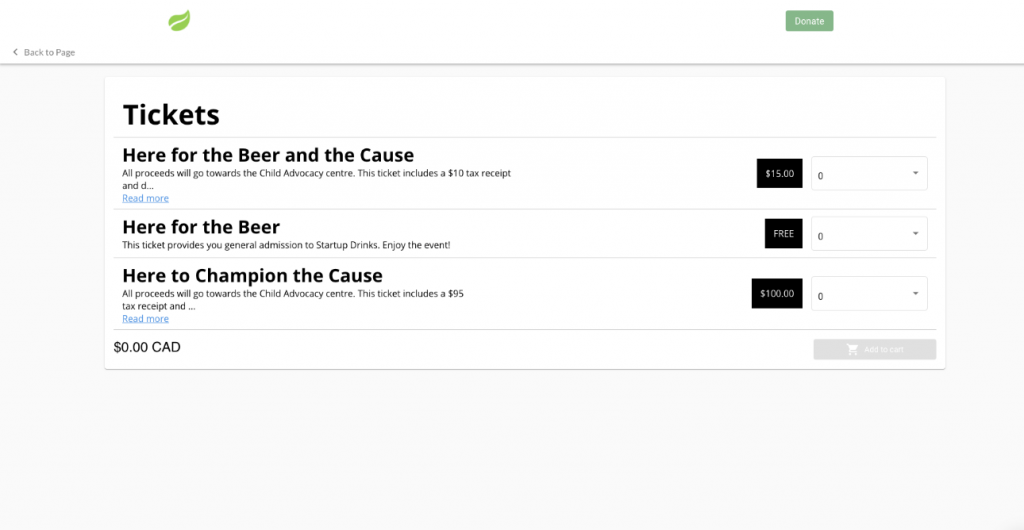 We were thrilled by the response from our fundraiser and attendees loved the option of paying for tickets that supported a worthwhile cause! As you put together tickets for your next event, make sure to reach out to our team and ask how you can set up different ticket price points to increase the number of donations you receive, with none of the extra hard work! 
Stay tuned! We've got lots more tips coming with ways to increase your fundraising! 
Don't forget to share your stories of fundraising success with our team!
Check out our last blog tip here! We can't wait to hear how you use these tips to supercharge your fundraising for 2020!