We can all realize that there are benefits to both in-person and virtual events. At in-person events, we can more easily engage, connect, and network with donors and attendees. Virtual events can expand donor reach, reduce the cost to attend, and your team's budget and human power requirements.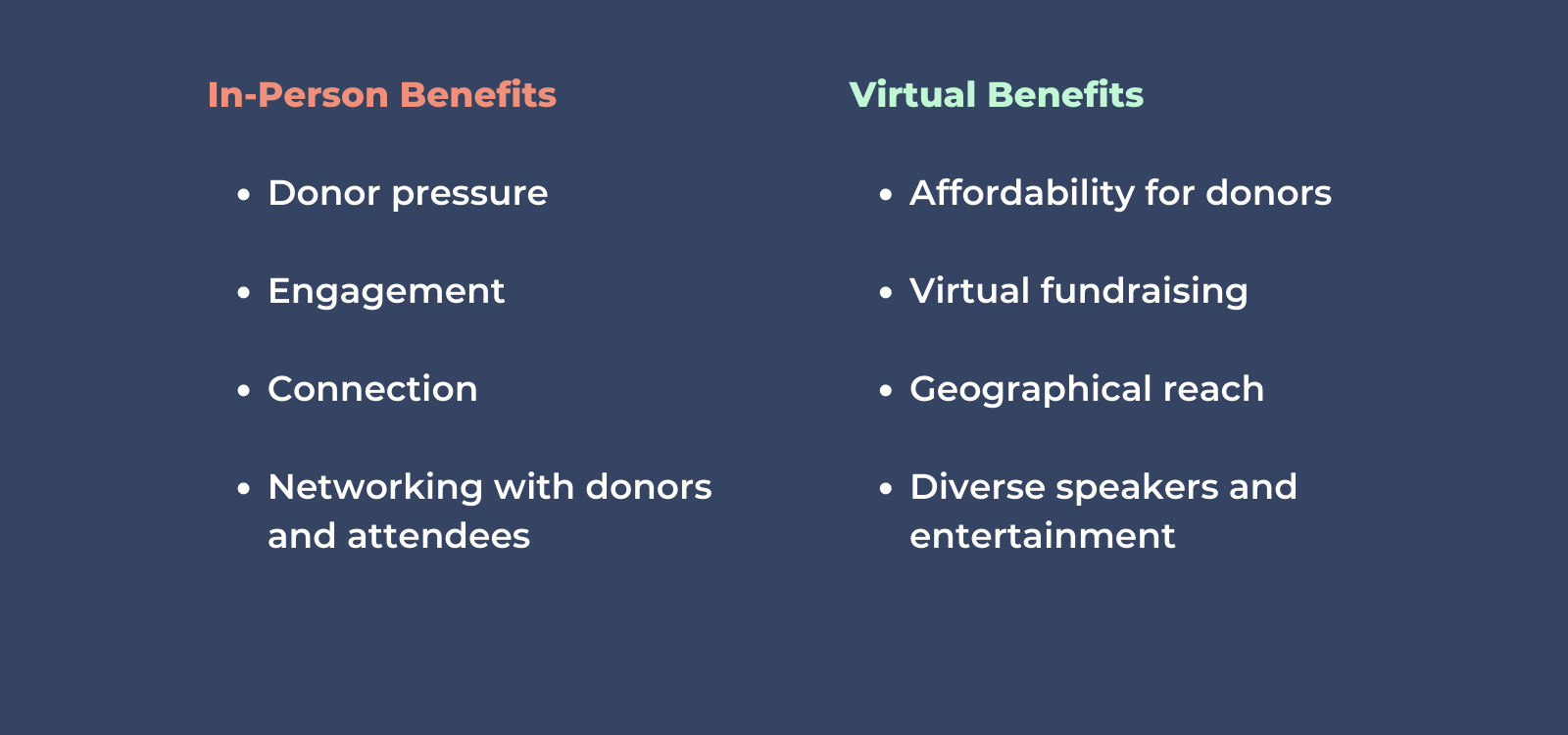 The New Kid: Hybrid Events
To be able to incorporate all these benefits into one event we want to introduce you to the new kid on the block, say hello to hybrid events!
There is a spectrum of hybrid events that can tie together in-person and virtual elements, below we'll overview some of the most popular event structures that modern charities are planning.
For examples of these event types and the virtual elements used, read The Future of Fundraising Events guide.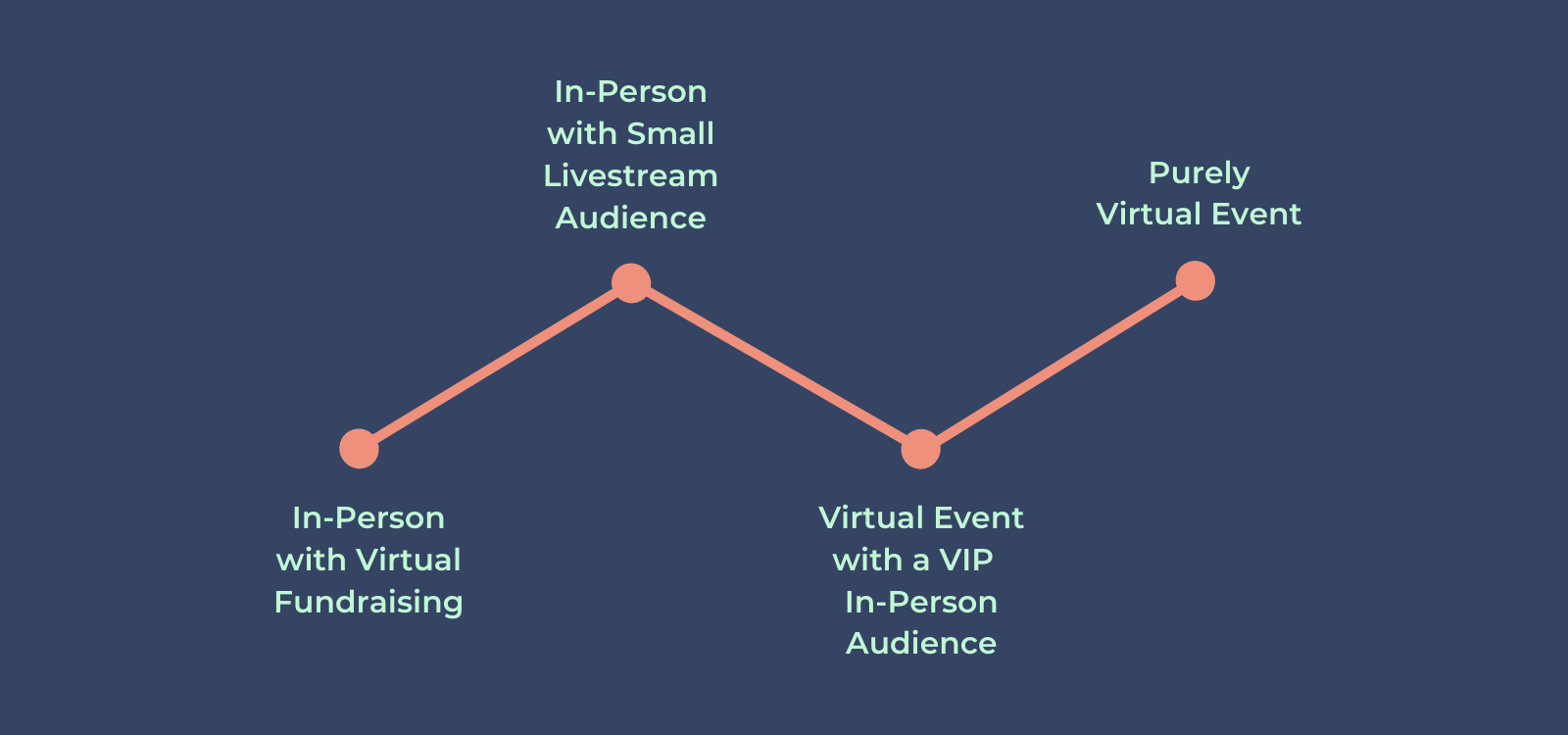 In-Person with Virtual fundraising
In-person events with virtual fundraising elements allow donors to have the ease of participation leading up to the event while still enjoying the connection and engagement of a classic in-person event on the day of. Ticketing, donations, and the silent auction would be online, maybe even a raffle. For this structure the lead up to the event is crucial. To keep donors engaged leading up to the event a silent auction or raffle is a great choice! The virtual fundraising elements also allow for donors who are not able to attend the in-person event to support your cause. 
In-Person with a Small Livestream Audience
In-person events with a small livestream audience allow you to reach donors who may be further away or who aren't comfortable attending in-person. There is still the use of online fundraising elements yet this event appeals to a wider donor base and allows all attendees to participate together in one event. For example, they can all bid on the same silent auction items or contribute to the same raffle – no matter where they're tuning in from. 
Virtual Event a VIP In-Person Audience
Virtual events with a VIP in-person audience still allows for the attendees to engage together yet there is more focus on including the virtual aspect. With this event type, you have to make sure everyone feels like the event was made for them, whether they are virtual or in-person. An example is including catered activity boxes for the virtual attendees that line up with activities the VIP in-person audience is taking part in. Connecting the two audiences is key in this situation.
Purely Virtual Event
The purely virtual event is where all guests attend from home. This event type saves on costs and time, requires less manpower and still allows donors to tune in from near and far. The ease of execution is increased in comparison to an event with in-person elements.
Next Steps
Virtual elements are here to stay but that doesn't mean we can't continue to enjoy in-person events. As the world returns to normal and in-person events become safe again, to truly create a seamless donor experience that helps you maximize your fundraising, virtual elements must be incorporated. 
In The Future of Fundraising Events Guide, we dive deeper into these four event types as well as other key insights that will help you succeed with your fundraising. In this guide you'll see examples of what others have done as well as the benefits of each event type to determine which will best fit your organization and your donor base.