How are you going to provide more ways for your donors to give? How are you going to provide ways for your donors to give virtually and in-person? 
To answer these questions you'll need to know what your donors are comfortable with and what they are expecting in 2021 and going forward. 
Don't worry, my team and I collected data from donors and compiled the results into a report which you can download here. We're here to give you a sneak peek of what your donors are requesting!
Fundraising Elements
We asked donors to give us the juicy details on exactly how they plan on supporting your organizations. The results we got are below: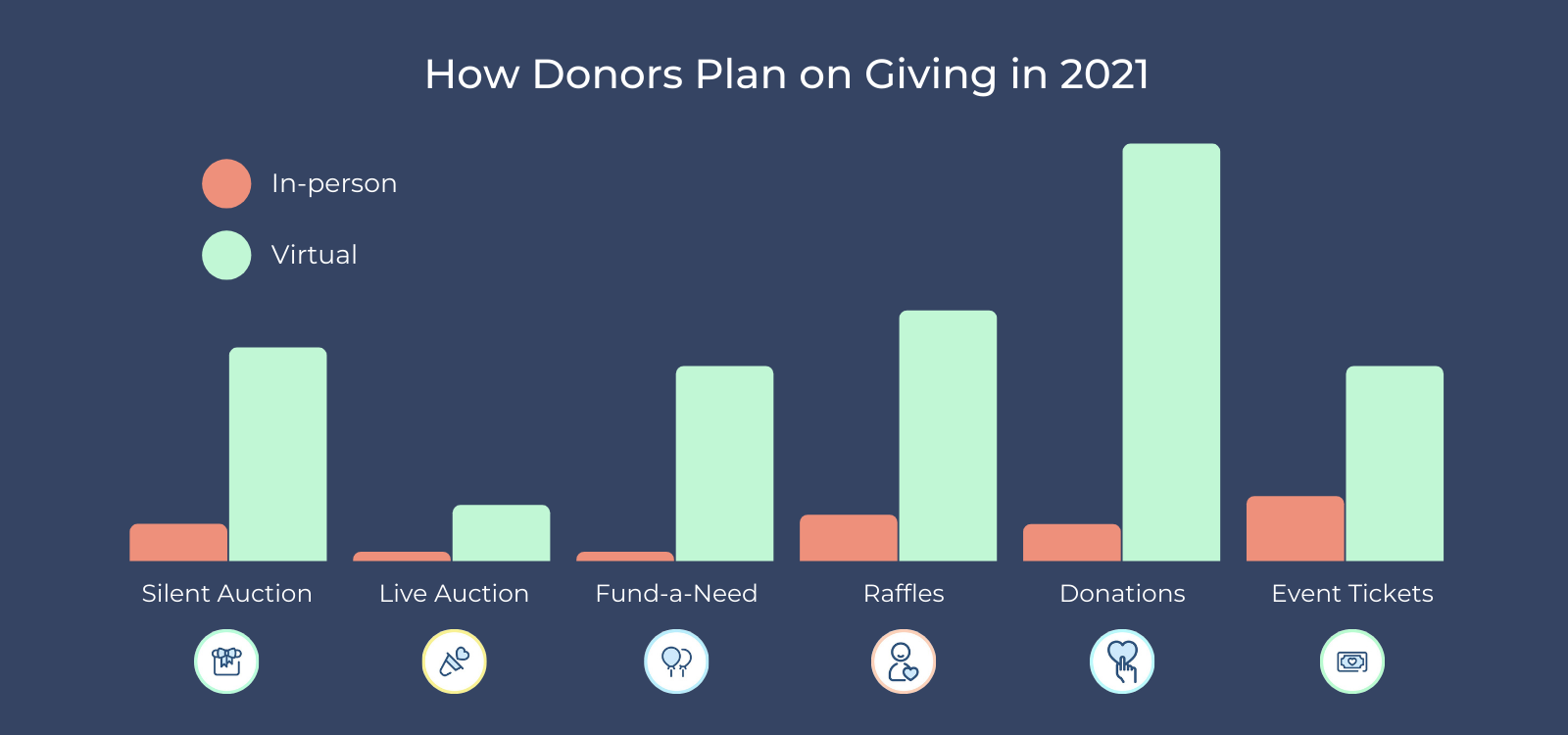 Donors are expecting to give more virtually than in-person this year. To get the most out of your fundraising we recommend meeting your donors where they want to be!
Trellis can help you convert your in-person event to virtual or hybrid so that you can get the most out of your fundraising efforts!
Moving Forward
It's great to know what donors are expecting for this year but moving forward when in-person events are safe, what will donors want? 
Don't worry, we've got your back. 89% of donors expect to attend at least one virtual event in 2021 (and 76% in 2022). Find some common ground, donors are hoping for a mix of virtual and in-person events (assuming both are safe).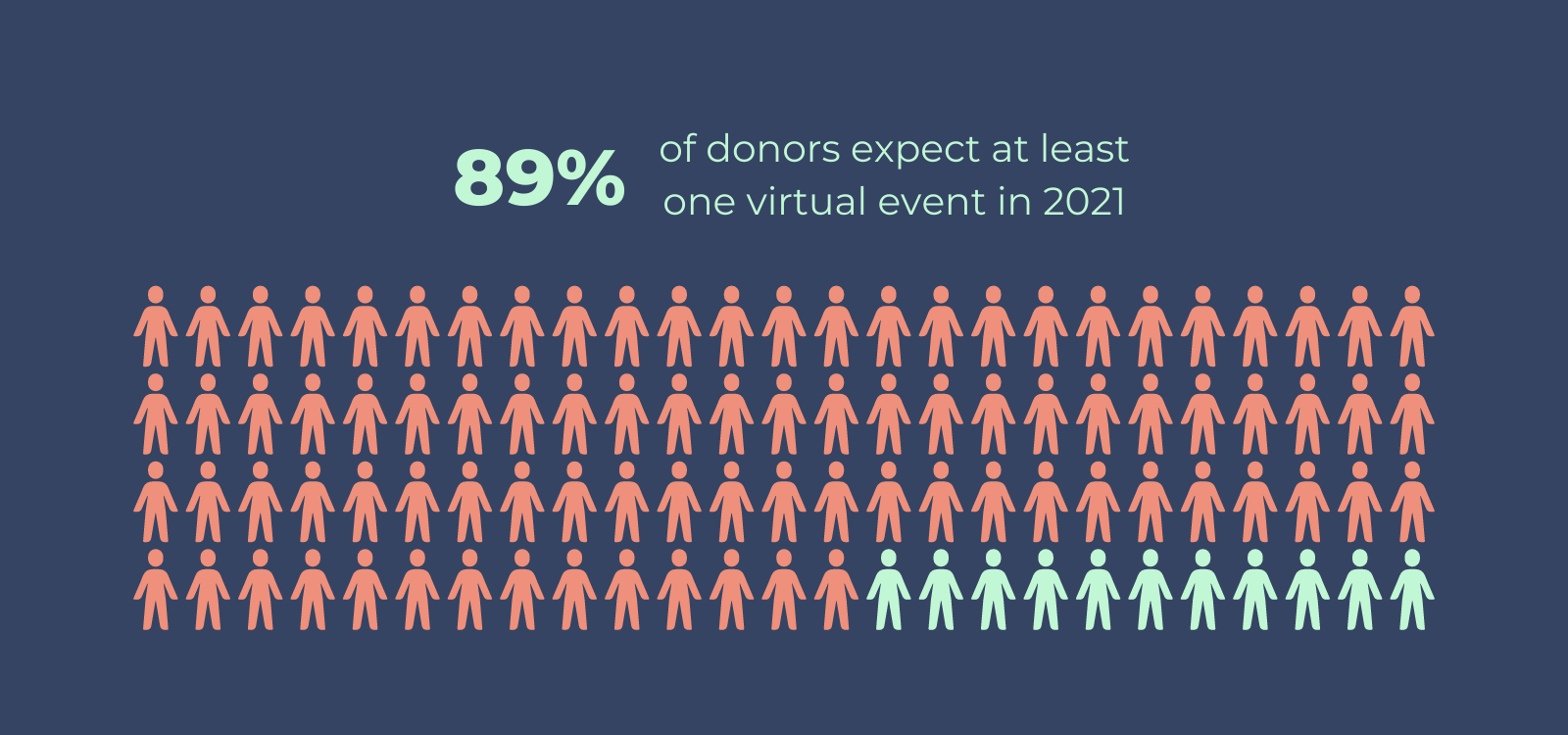 Looking further ahead we wanted to know, would donors attend more in-person or virtual events if we assumed both are safe to do so? The donors' response was conclusive, virtual events are here to stay. The results from this question are below: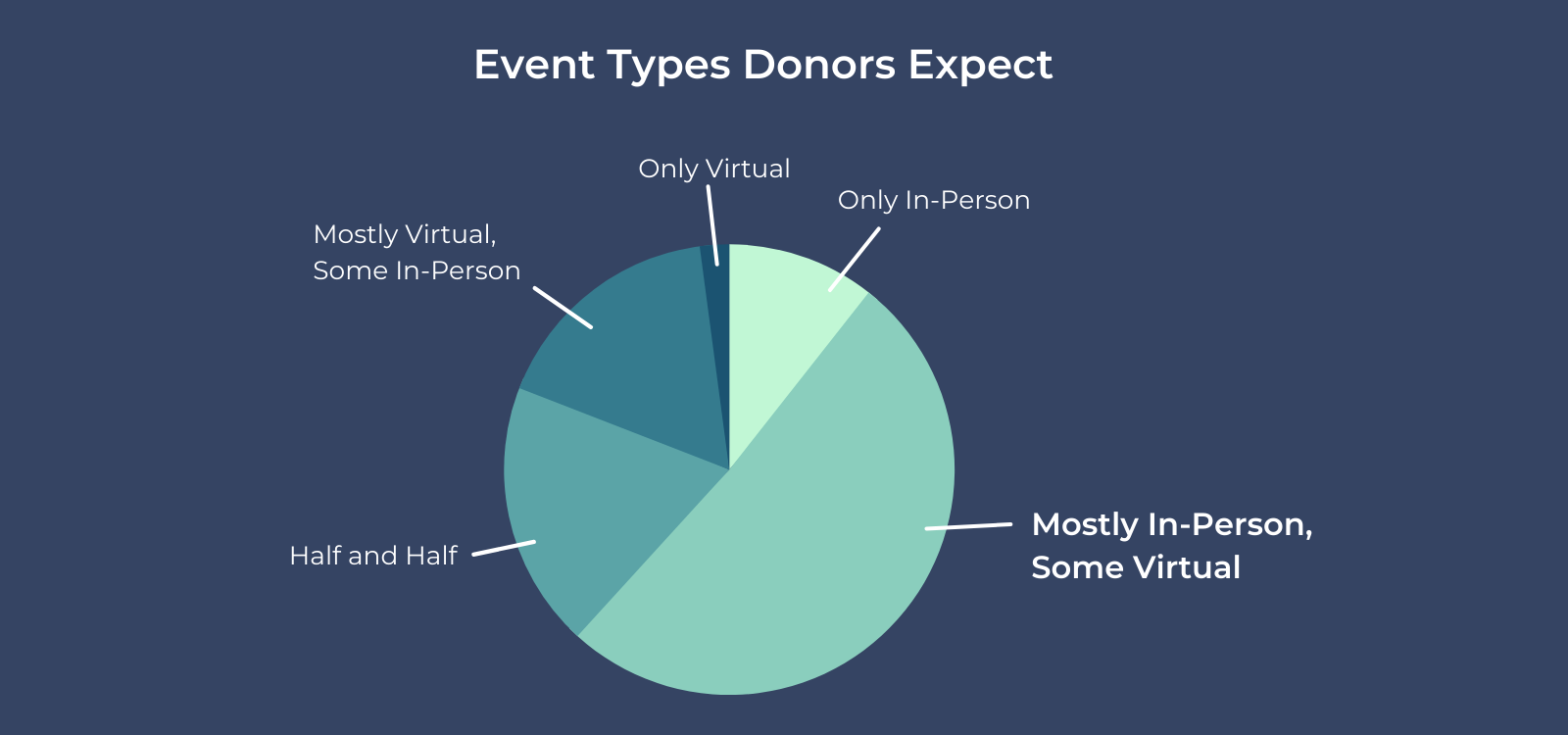 Donor engagement is key to any successful fundraiser, therefore it is crucial to understand what your donors want. To dive deeper into these conclusions as well as other insights that will guide your organization to future fundraising success, download the Future of Fundraising Report. In this report, we have compiled our key takeaways from hundreds of fundraising events to obtain the data you need.