Whether you're hosting a workshop for five people or a 10,000-person festival, selling out your event is a major priority. Today more people are attending more live events than ever before. Unfortunately, this increased desire for live experiences doesn't guarantee that you'll pack the house.
And although there's no silver bullet to selling out your event, a few tweaks to your strategy will generate early interest and maintain momentum until the last ticket or registration is sold. To identify where to invest your time, here are 3 ways you can sell out your event – fast!
1. Optimize Your Event for Mobile Sales
The impact of mobile on your sales is massive.
Not convinced? Here's why mobile optimization will skyrocket your sales.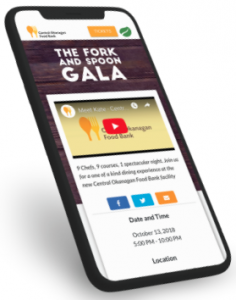 Mobile optimization isn't just about the experience — it's also about a wider reach.
Mobile users are taking over: comScore, one of the most trusted sources for marketing data and analytics, reported that mobile-only users surpassed desktop users in March 2015.
Lucky for charities and nonprofits, the trellis team has ensured that each step in the checkout or registration process can reduce transactions.
Reducing the number of steps to checkout will make the purchase process easier — and increase your online sales.
Meet Justin and see how you can make your next event look incredible on mobile!
2. Extend Your On-sale Timeframe
Whether you're a one-night pop-up restaurant or a week-long conference spanning several city blocks, you're not the only event of your kind. The event space is becoming increasingly crowded, and it's easier than ever for event-goers to find new, competing events.
So how do you get ahead in a saturated market?
Top event directors agree: more time equals more ticket sales. Start selling as soon as possible. To master early ticket sales, follow the steps below.
nail down your venue
Lock down your venue and dates as soon as you can — this is the bare minimum you need to start selling. Many charity event organizers start working with their staff and key community members to determine their next dates right after their annual festival is over. Once those dates for the following year are nailed down, event organizers open up early bird ticket sales.
give the early bird the worm
Kickstart your sales by incentivizing early bird tickets. You don't need to offer a discount — give early birds a free drink, event swag, or access to a VIP experience.

sell tickets on-site
Cater to last-minute ticket buyers by continuing to sell tickets right up until the moment the event begins.
trellis makes it simple to use a mobile phone to purchase tickets. See for yourself!
Event organizers also win, easily being able to check guests in through trellis' check-in feature on mobile, while also viewing registration pages that automatically update with the latest registration and ticketing information.
Using a mobile phone gives you the power to oversee sales, manage entry operations, and maximize revenue — all from the trellis platform.
Capitalize on your attendees' enthusiasm by making it easy for them to buy tickets anytime, anywhere.
3. Promote Your Event Beyond the Event Site
Post your event on the social media sites event-goers rely on to make plans. That way you can engage likely buyers on their favourite sites and apps.
Facebook
According to Facebook, 700M people use Facebook Events every month. Connect your trellis event link with Facebook and let event-goers buy tickets directly from their Facebook app.
Google Events
Google's Events listings highlight your event's name, date, location, and — most importantly — a link to your ticketing or registration page for speedy purchase. Yahoo!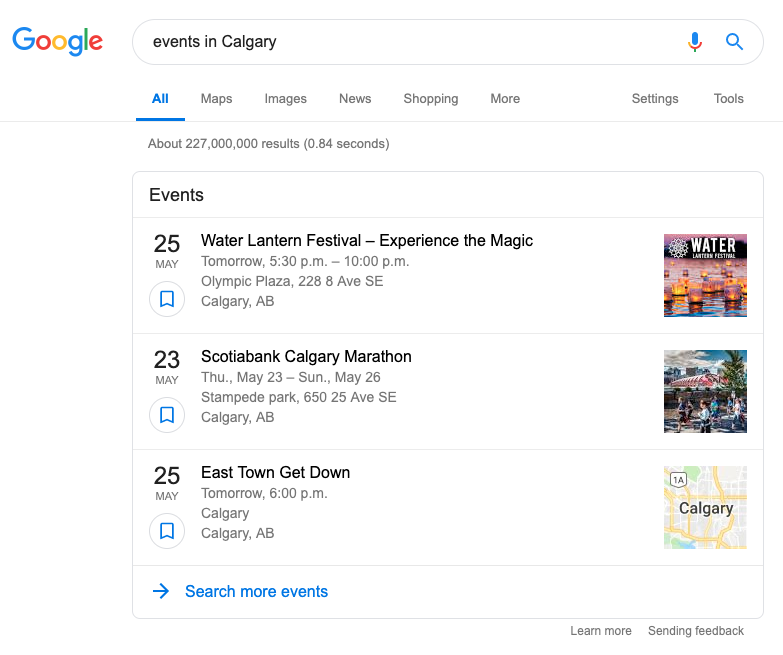 Get the most out of ticket sales through planning ahead and using mobile for your next event. With trellis, it'll be a sure thing that you're making it as easy as possible for people to participate in your event and do something good.