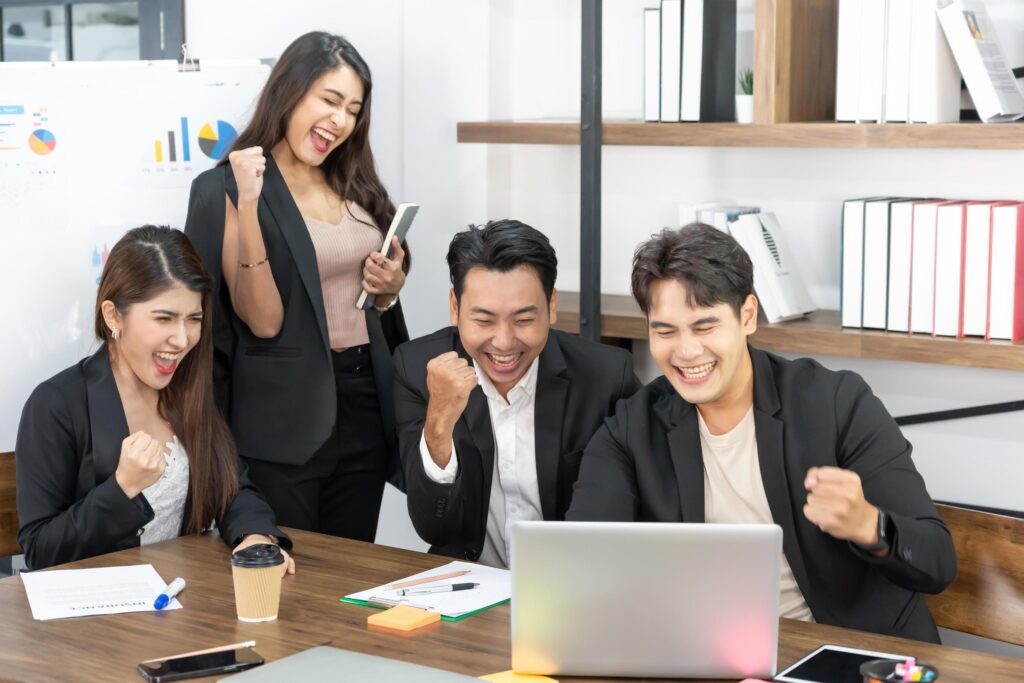 Hello fellow fundraisers! 
Trellis and Social Impact Solutions recently led a webinar with CharityVillage about How to Maximize Donor Retention and Raise More for your Organization. It was a value-packed session, filled with takeaways to help charities raise 20% more! During our session, we hosted a live rapid-fire Q&A which attendees loved, but as we couldn't answer all the questions then, we've answered some more burning questions below. As you take the tactics and strategies below, we're excited to see how you grow your fundraising, nurture your donors, and ultimately raise more for your organization. 
Let's dig into it! 
1. Should we ask for a donation straight up or nurture the relationship through storytelling first?
A balanced approach is essential when requesting donations from individuals on your mailing list. While it's important to communicate your organization's needs, it's crucial to first establish a connection with potential donors. Here are a few steps to guide you:
Start by sharing stories: Use the first couple of emails to share stories about your organization's impact, projects, and the people you serve. These stories should evoke emotions and resonate with the reader's values, creating a solid connection between them and your organization.

Showcase your organization's progress: Provide updates on your ongoing projects and demonstrate the tangible impact of your work. This will help potential donors understand the value of their support. Donors need to see where you've been and how far you've come.

Make the ask: Once you've established a connection and demonstrated your organization's impact, you can ask for a donation. Ensure that your request is clear, concise, and highlights how the donor's contribution will make a difference.
2. What if you are new and do not yet have success stories?
Even if your organization is new and lacks success stories, you can still build a compelling narrative. Try sharing your mission and vision, to explain the 'why' behind your cause, and how it aligns with potential donors. You can also focus on highlighting the problem you're addressing with statistics, testimonials and personal stories to illustrate the need and urgency. Or, explain the strategies your organization will be implementing to address the issues at hand.
3. How do you ensure emails do not become dry and expected?
This is a common concern for nonprofit leaders. To keep your email content fresh and engaging, consider these tips:
Embrace consistency: Remember, your donors are extremely busy and constantly inundated by other marketing and advertising. In order to stand out, create content your donors look forward to AND be inspiring. 

Diversify your content: Mix up your email content by incorporating different types of stories, updates, and formats. 

Segment your mailing list: Tailor your content to different segments of your audience based on their interests, past interactions, and donation history. This will make your emails more personalized and relevant.

Test and optimize: Regularly analyze your email performance metrics, such as open rates, click-through rates, and conversion rates. Use these insights to refine your email strategy and content.

Encourage two-way communication: Invite your subscribers to share their thoughts, experiences, and suggestions. This will not only keep your emails engaging but also help you build a stronger relationship with your audience. While this may sound daunting, Social Impact Solutions makes inspiring your donors to action easy. If you want to see how

Social Impact Solutions

can help you raise more money by improving your marketing, communications, and fundraising efforts,

schedule a free call

today!. 
4. Raffles require a license in Canada. Is the cost worth the return?
Absolutely! Raffles are worth the cost, but only when you add a donation upsell! Raffles do require time, effort, and cost to get started, however, they are a fantastic branding and awareness tool and provide a low-barrier way for new individuals to support your cause. Additionally, organizations that add a donation upsell to their raffles tend to raise 20% more. The addition of a donation ask is easy and quick to set up, and the extra money raised will offset the cost of running your raffle! Beyond that, you can use the data collected around who donated to identify new long-term donors for your organization! 

5. Can you expand on the logistics of how to convert an event ticket purchaser into a donor?
Converting your event attendees to donors is critical to continue growing your organization and current donor base. Follow these first steps as you begin this approach. 
Create opportunities to identify new high-potential donors for your organization: The best way to do this is using donation upsells, to identify the individuals that are currently looking for more ways to support your organization. 

Start the relationship: While we recommend reaching out to everyone who supported your fundraiser, start with a personal thank you to those with higher potential for your cause. 

Nurture the relationship: Use the tactics shared in the first question for more ideas about how to approach nurturing relationships! 
BONUS: Are there any fundraising tools I can use to help with donation upsells in my fundraiser?
While there are many fundraising tools out there, we recommend finding a platform that makes donation upselling easy. Trellis, is an all-in-one platform focused on helping charities raise more specifically through upsells. With strategic asks during your auction, raffle sales and ticket purchases the charities we support raise 20% more for the causes they care about, and we'd love to help you do the same! 
Ultimately to create a successful fundraising strategy, balance storytelling, donor appreciation, and donation requests. Connect emotionally with your audience, showcase your impact, and keep your content fresh to nurture lasting donor relationships and achieve your mission.
Still have questions about where to start and what to do from here?

Take the
Fundraising Quiz
to learn how you can improve your current strategy and raise more.