The long-awaited Trellis and Raiser's Edge integration is here, and while we're thrilled this new tool will save you time, it doesn't just do that. It also streamlines your donor recognition and relationship-building efforts. When you're using the Trellis donation upselling tools, like donating your auction bids, and strategic donation upsells at checkout, being able to identify these supporters in
Raiser's Edge becomes so much easier. In Raiser's Edge, you'll easily be able to pinpoint and nurture these valuable relationships more effectively. 
Read below to understand how you can take advantage of this new integration for your fundraising. 
Preparing for Seamless Integration:
To begin your journey with the Trellis and Raiser's Edge integration, our dedicated Trellis team will connect with your donor management team. We'll explore your specific needs regarding constituent matching and reporting, aligning our system with your expectations. Armed with this information, our Trellis team will work diligently to ensure your setup is tailored for success.
Pre-Event Data Upload:
Our team will assist you with the initial data upload. We'll initiate a 'test' upload, employing a small sample of real data. This critical step ensures all constituent data is accurately displayed, and any potential duplicates are promptly identified and addressed. Together, we'll review the results, ensuring everyone is satisfied with the outcome.
Launching the Integration:
With the preliminary checks completed, it's time to launch and let the magic happen. All your fundraiser data seamlessly synchronizes with Raiser's Edge, positioning you to leverage insights for personalized donor appreciation.
Moving Forward:
As one fundraiser concludes, it's time to dream about the next one. We'll continue to support you through subsequent integrations, ensuring your data aligns with your expectations. Beyond the initial fundraiser, our platform transitions to an auto-sync upload mode, with updates flowing into Raiser's Edge each time a transaction occurs. Rest assured, you'll have complete visibility into these changes through our Audit Log, providing a comprehensive record of all updates.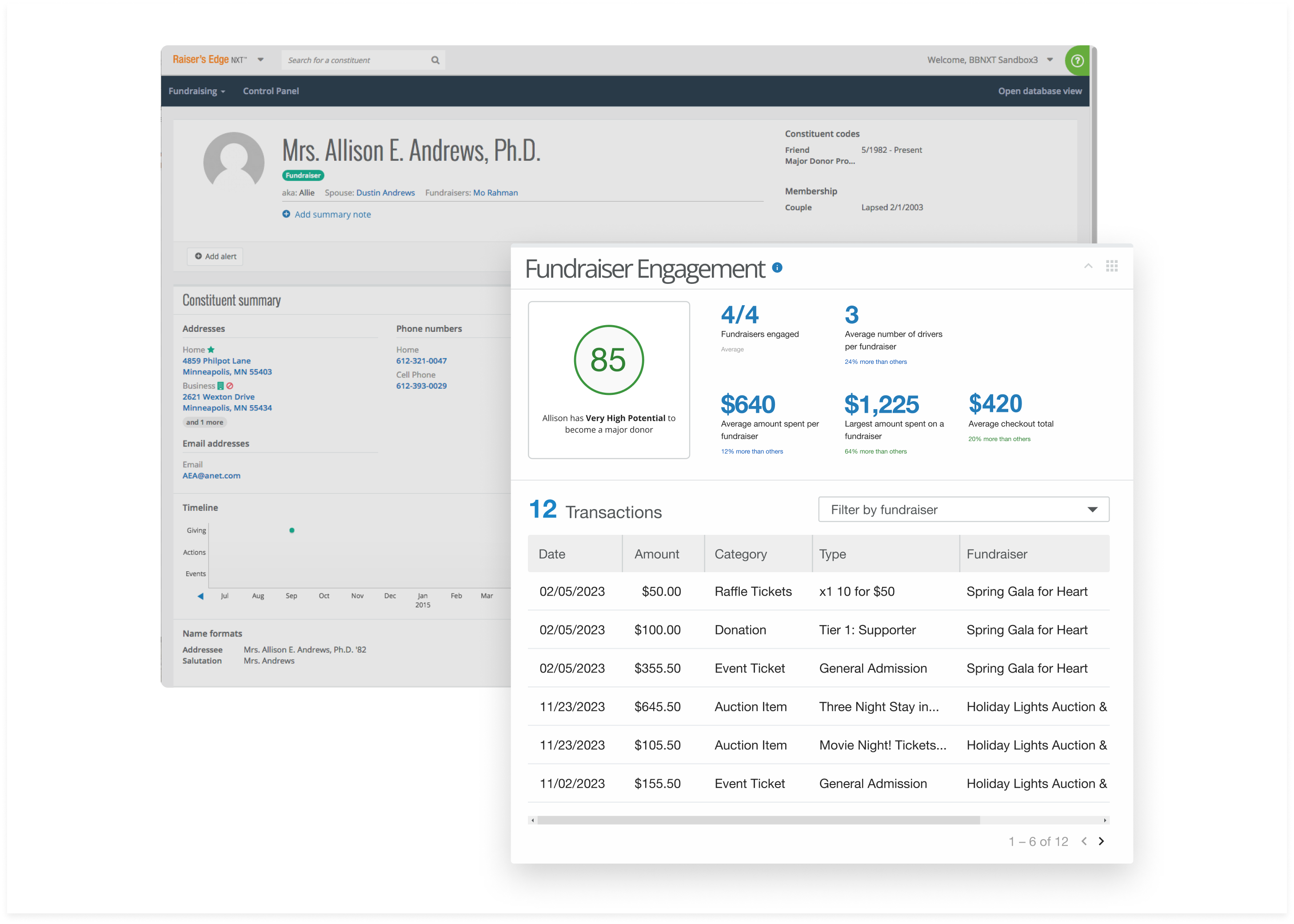 Getting started can feel daunting, but our team is here to help. Here are your three next steps to get started right away.
Connect with a Fundraising Specialist.

Learn more about how this integration could benefit your cause, and how Trellis can support all of your fundraising efforts. 

Sign up for a Trellis Pro Plan.

We're excited to offer this feature exclusively to our Trellis Pro and Enterprise users. The best part? It's not only a powerful tool for your fundraising success, but it's also cost-effective. You'll be saving money on additional platforms, saving time for your team, and raising more through the Trellis donation upselling and fundraising tools, you'll find it's a win-win. Your fundraising efforts are about to get a significant boost!

Book your Pre-Integration Check-in Meeting.

On the call, we'll discuss your specific needs with constituent matching, uploads, and data tracking, to make sure you're set up for fundraising success. 
Your path to elevated fundraising begins with these simple steps. Join us, and let's transform the way you engage with your donors and achieve your mission. Start today!
Start Today